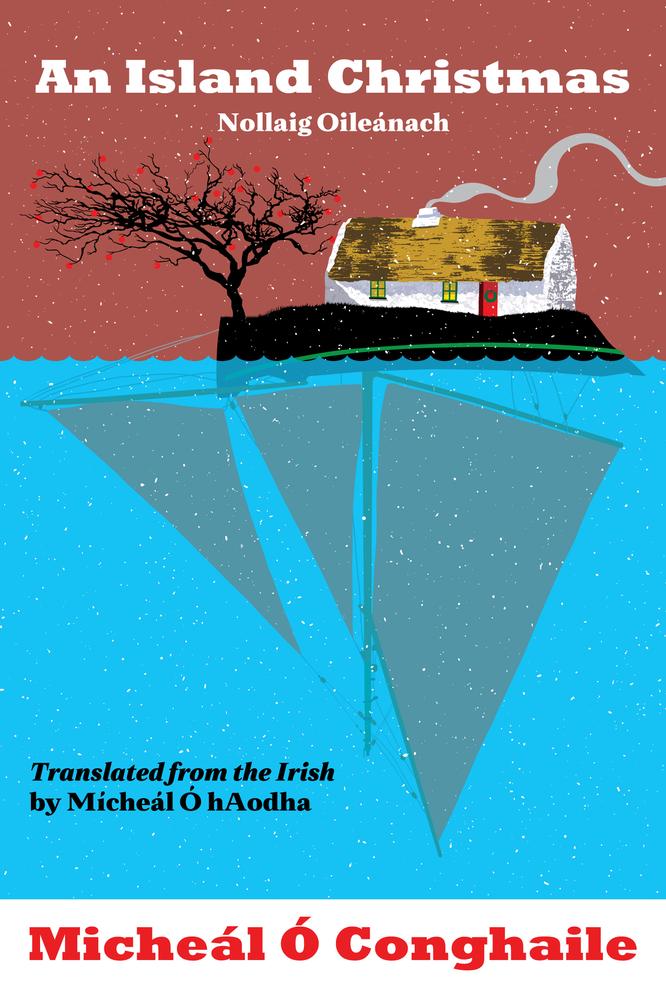 An Island Christmas - Micheál Ó Conghaile.
First published by Cló Iar Chonnacht as Nollaig Oileanách , this handsome new translation is published by Mercier , 2023, and translated by Micheál Ó h-Aodha.
This is a memoir about Christmas time growing up in the 1960s and early 1970s. on a small island, Inis Treabhair, which is situated off the coast of Conamara,between Rosmuc and Leitir Caladh. The author, Micheál Ó Conghaile grew up on Inis Treabhair and in this memoir, he writes about his childhood memories of Christmas, but also about life in general in this small community.
Inis Treabhair is a small island which is now uninhabited, but at the time Ó Conghaile was growing up there were five families living there and between 10 and 20 students in the primary school.
Leabhar iontach ó pheann Mhicheál . Cur síos ar shaol oileáin atá anseo, oileán atá bánaithe anois – Inis Treabhair i gCeantar na nOileán i gConamara – sa tréimhse réamhleictreachais agus gan ach timpeall dhá scór duine ina gcónaí ar an oileán. Tá cur síos le fáil ar an Nollaig, ar shaol agus obair na ndaoine, caitheamh aimsire, nósanna agus ar mhuintir an oileáin féin agus mar a chuaigh siad i ngleic leis an saol laethúil ar oileán cung. Cé gur léiriú pearsanta é seo ón taobh istigh, is léiriú freisin é ar thionchar an tsaoil mhóir amuigh agus mar a chuaigh i bhfeidhm ar óige an údair.
Copies are available now at - https://thebookshop.ie/micheal-o-conghaile-an-isla...