Lucia Maraver on her debut book The Wonder Year - Signed copies are available from us now at the following link - - https://thebookshop.ie/maraver-lucia-the-wonder-ye...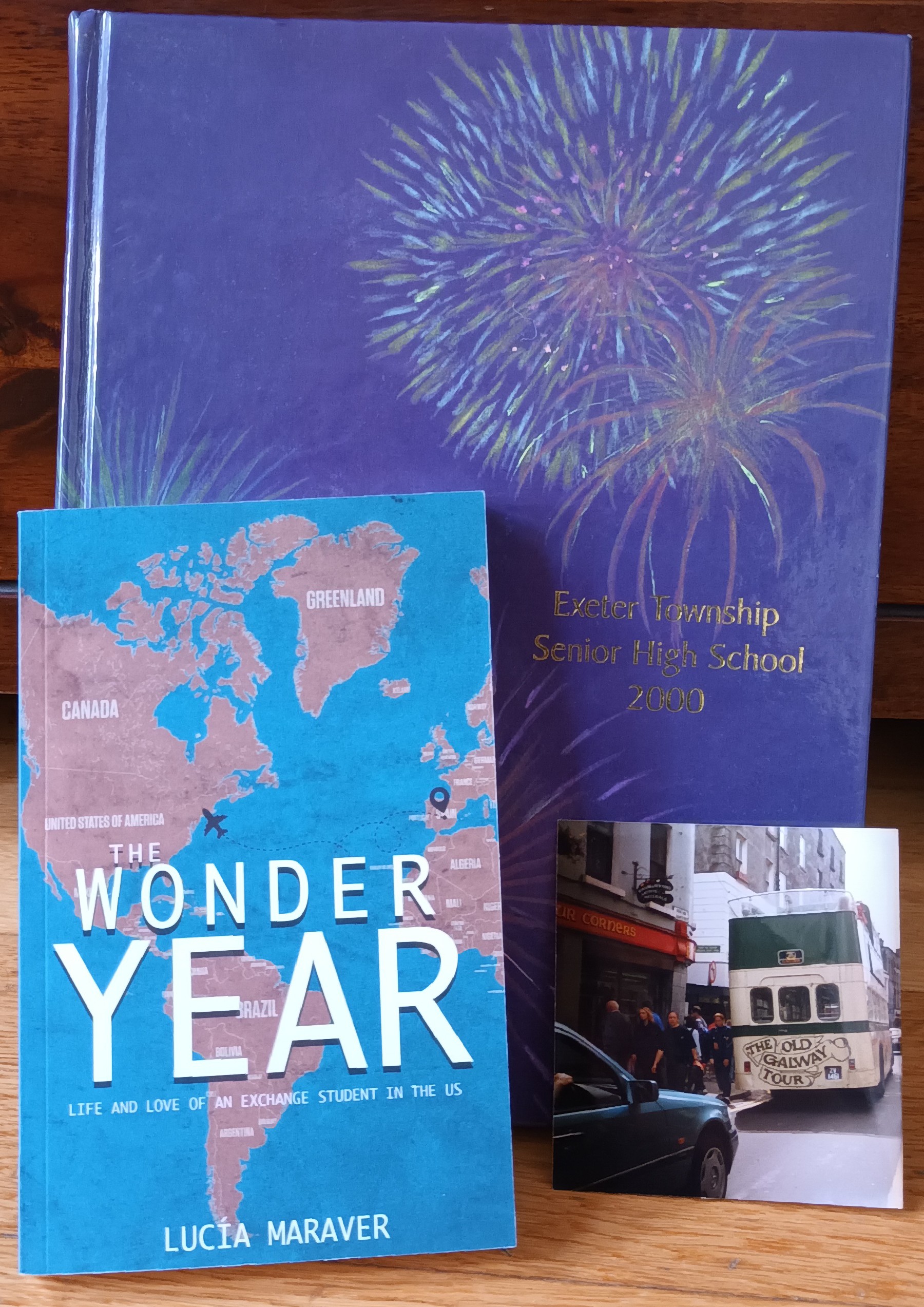 My name is Lucía Maraver and I am a Spaniard who has been living in Ireland for quite a while now.
Four years ago, I felt the need to write about my experience as an exchange student back in 1999. Since I have never been a creative kind of person, I quickly dismissed the idea... but, to my surprise, that thought just wouldn't go away, so I decided to trust my gut and went along with it! As soon as I started writing (at night, while the kids were asleep), I realised how much I loved the process. I loved remembering the stories, the people, the places, but most of all I loved the feelings those memories brought back to me. Writing my story took me back to that time, even if it was just for a short while. I felt as if I was seventeen again and on a plane to Allentown, Pennsylvania with butterflies in my stomach without even imagining how much that year would change my life. At first, I thought I was just writing for fun, but as I began writing I realised I was letting out many feelings I had buried inside me that needed to get out, so much so that when I finished, I felt lighter, more at peace. This is a very personal book and I am a fairly private person, so the thought of sharing it with anyone filled me with dread. In fact, it took me two years to finally get the courage to publish it and now that I have done it, it feels just right!
The Wonder Year is a light read, funny, sad at times, relatable, entertaining and, above all, extremely honest. It's about young love, self preservation, expectations, growing up and self esteem, among other things, and can easily be enjoyed by young adults and a more mature audience alike because we have all been young and insecure, we have all fallen in love and have tried to find our way the best way we could, haven't we! To be completely honest, I can't say there haven't been any bumps in the road, but if this book brings readers even a fraction of the joy it's given me, then it'll all have been worth it!
Thanks for reading xxx Lucía