Posted by Stephen Callaghan on 14th Dec 2020
Birr Military Cemetery: a history of the cemetery and those interred there - published 2020, signed copies available now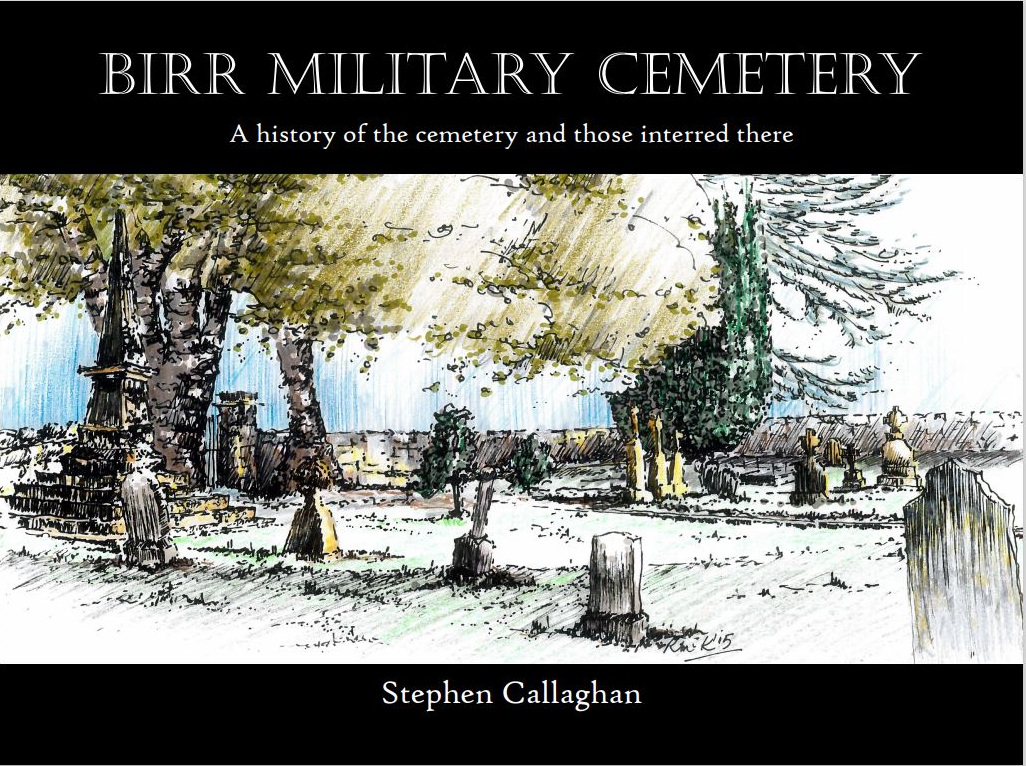 This newly published book details the history of Birr Military Cemetery, County Offaly. The
cemetery served the burial requirements of the military in Birr Barracks. The barracks was
constructed between the years 1809-1812 as a response to the Napoleonic Wars. The
initially could hold just over 1000 men, this number decreased and sanitary regulations
were introduced. Initially military burials were conducted within the towns pre-existing
cemeteries, however they soon became overcrowded and neglected. The army were not
happy with the conditions of local burial grounds so decided to solved this problem by
opening their own cemetery on the 'Fourteen Acres', the training grounds attached to the
barracks, in 1853. This new cemetery acted as the burial ground for soldiers, their wives
and children until the British Army left in early 1922.
While this book details the history of the cemetery it also examines the physical
memorials and the people buried within the cemetery. While today there are only 53
named headstones, the author has painstakingly searched primary and secondary
sources to try and identify as many people buried in the cemetery as possible. This hard
work has resulted in nearly 300 people being identified or believed to be buried in the
cemetery.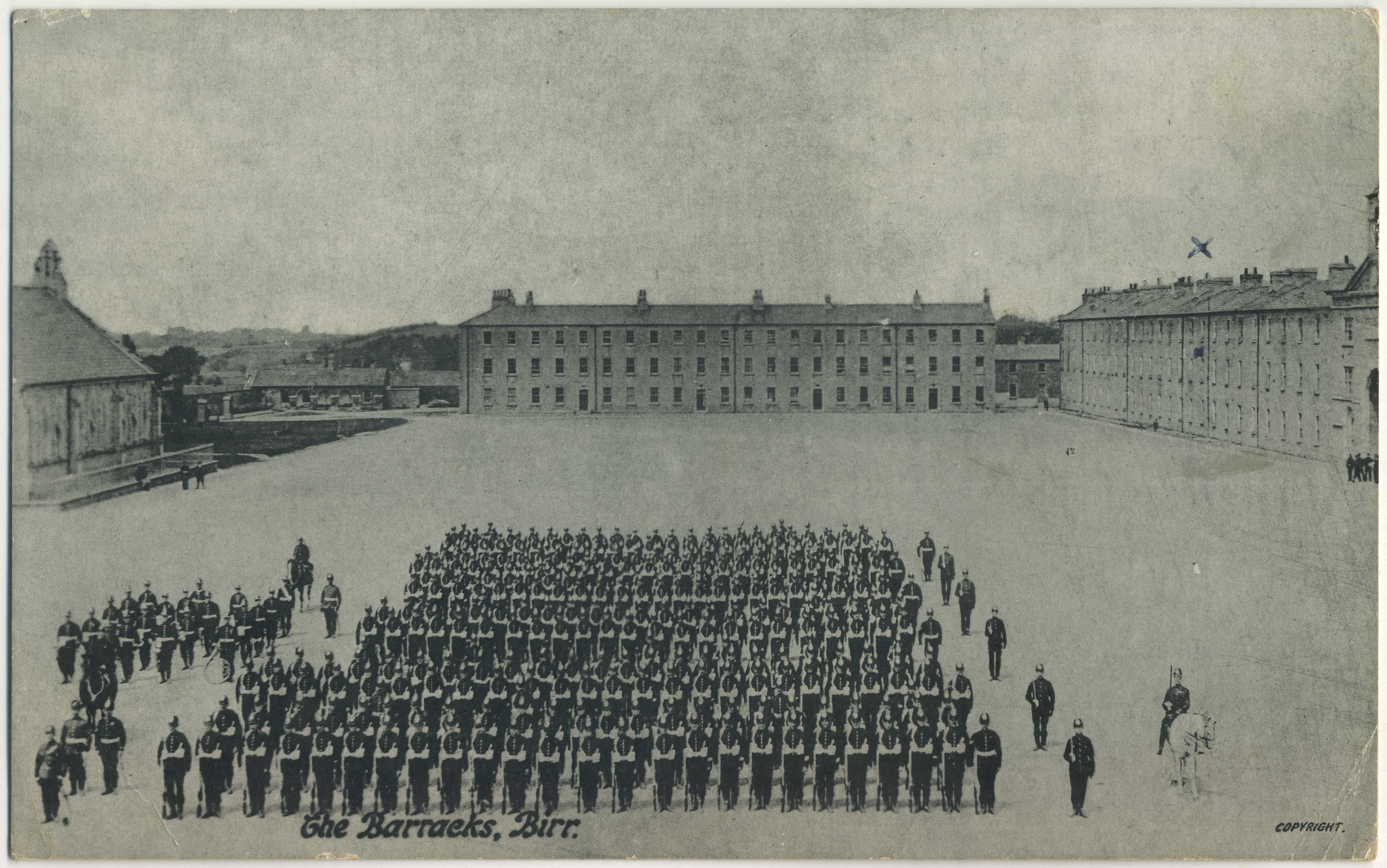 With the opening of the cemetery also came the completion of the garrison church. The
church was an important building for the Protestant community housed in the barracks.
In addition to weekly church services and baptisms, the church also acted as a school for
soldiers and children of the garrison. After the barracks was burned by the IRA in June
1922, the monks at Mount St Joseph Abbey, near Roscrea, bought the church and used
the stone for construction of the steeple at the Mount St Joseph. The garrison bell found
its way to Australia!
An unusual feature of the cemetery is the obelisk memorial just inside the entrance. This
memorial commemorates the death causalities of the 3 rd (militia) Battalion, Leinster
Regiment during the Second Boer War (1899-1902). The battalion volunteered for service
in South Africa in 1900 and spent two arduous years on active service, where climate and
disease were the greatest enemy of all. The battalion returned home to Birr on 26 May
1902 and they received a warm welcome. A memorial was commissioned by the army to
commemorate the militia's death casualties of the campaign. The army saw the memorial
being placed in a prominent place in the town, however local politics resulted in the
memorial laying idle in yard for a number of years before it was finally erected in the
barracks square. After the barracks was burned the memorial was moved to its present location.
Within the town of Birr itself, in St Brendan's Church of Ireland Church are memorials to
Leinster Regiment officers who died on active service. The army regularly used the
church, not to mention the countless soldiers who got married there. Memorials were
erected to officers who were killed during the Scramble for Africa, these represent some
of the horrific aspects of colonialism and the difficult and trying conditions of service for
European officers in Africa.
This is the first substantial publication to deal with any aspect of the history of Birr Barracks and is an important local study of the legacy of the barracks and the relationship the Leinster Regiment had with the town of Birr.
We are glad to be able to offer signed copies of Stephen's book - its a handsome edition, with a high production standard, meticullous research and excellent colour photographs throughout. - https://thebookshop.ie/callaghan-stephen-birr-mili...