Posted by Thomas Conneely on 25th Mar 2020
Swan River Press is a Dublin based publisher dedicated to issuing works on Gothic, Supernatural and Fantastic literature. It was founded in Dublin in 2003, by Brian J. Showers, who still runs the company, and it remains an independent small press publisher. It has an emphasis on past and present genre writing by Irish and Ireland related contributions - and what a diverse list it is - Le Fanu, Bram Stoker , Mervyn Wall and many more.
The company name comes from the subterranean waterway which flows through Rathmines in Dublin and the logo was created by Duane Spurlock from the image of the keystone on the entrance of the Rathmines town hall.
The press began to produce a twice-yearly journal The Green Book: Writings on Irish Gothic, Supernatural and Fantastic Literature in 2013. Ellen Datlow called the journal "A welcome addition to the realm of accessible nonfiction about supernatural horror."
Swan River is notable for publishing high quality editions with dustjackets, printed boards, sewn binding, and head and tail bands on hard bound books and all booklets being hand sewn. Some editions are signed by illustrators and on occasion by contributors. All books are produced to the highest quality with artwork to the boards and dustjackets, and frequently with interior art as well. Most titles are in a uniform jacketed hardack format.
Although a particular emphasis is on Irish born authors, the range and scope is wide. The work of female Irish authors are a core part of the pulishing list - Dorothy MacArdle and Rosa Mulholland among them.
Swan River Press titles make the ideal gift edition. As the publication run of many titles is low, earlier editions ( many now out of print) are now highly sought after by collectors, with many titles attracting a premium price.
We have been lucky to be able to have a selection of the best of the hardcover fiction titles available from Swan River Press, - just search the site at https://thebookshop.ie/swan-river-press/. From now on we will carry all the new fiction releases as they become available also.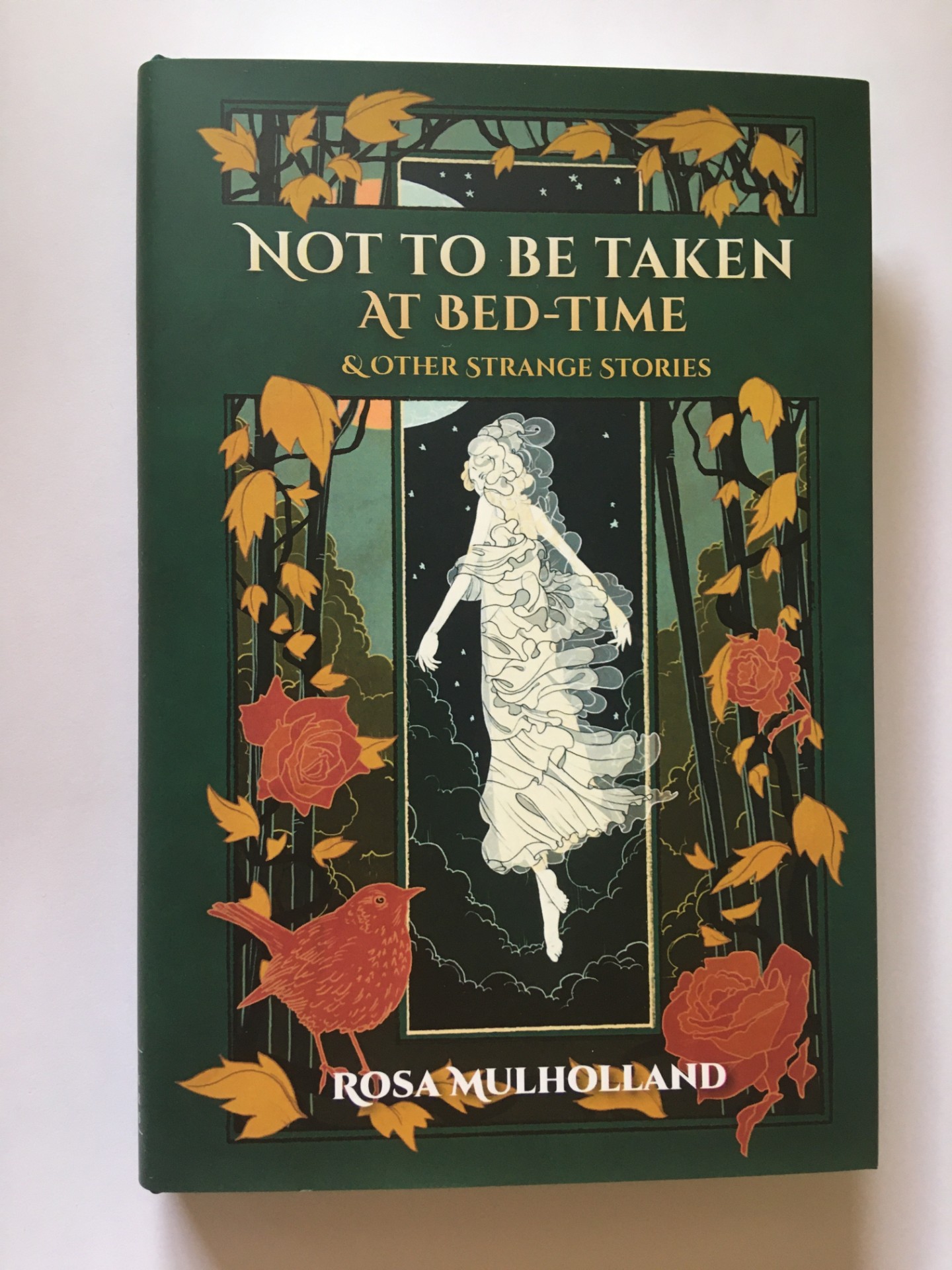 The press is financed by the sales of the books and by patrons who can sign up at various levels of support. - you ca visit http://swanriverpress.ie/index.html for more information. Running any small business is difficult, it often starts from love of the subject. Irish publishing is dominated by a few large players, and it's often the smaller publishers and imprints ( such as Swan River Press, and Tramp Press) who produce the most interesting work. They need your support , now more than ever.
An example of the high quality production is the design for the collection of short fiction inspired by WB Yeats- shown below ( and the photograph does no justice to how beautiful an object it is, apart form the high qulaity of the contents)